Temuera Morrison
Tem Morrison is best known for his work in the Star Wars franchise as Boba Fett in The Mandalorian and The Book of Boba Fett.
He is also known for voicing Chief Tui, the father of Disney's Moana and for playing Thomas Curry, Arthur Curry's father in Aquaman (2018).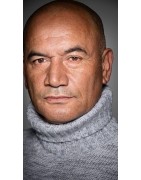 No products available yet
Stay tuned! More products will be shown here as they are added.